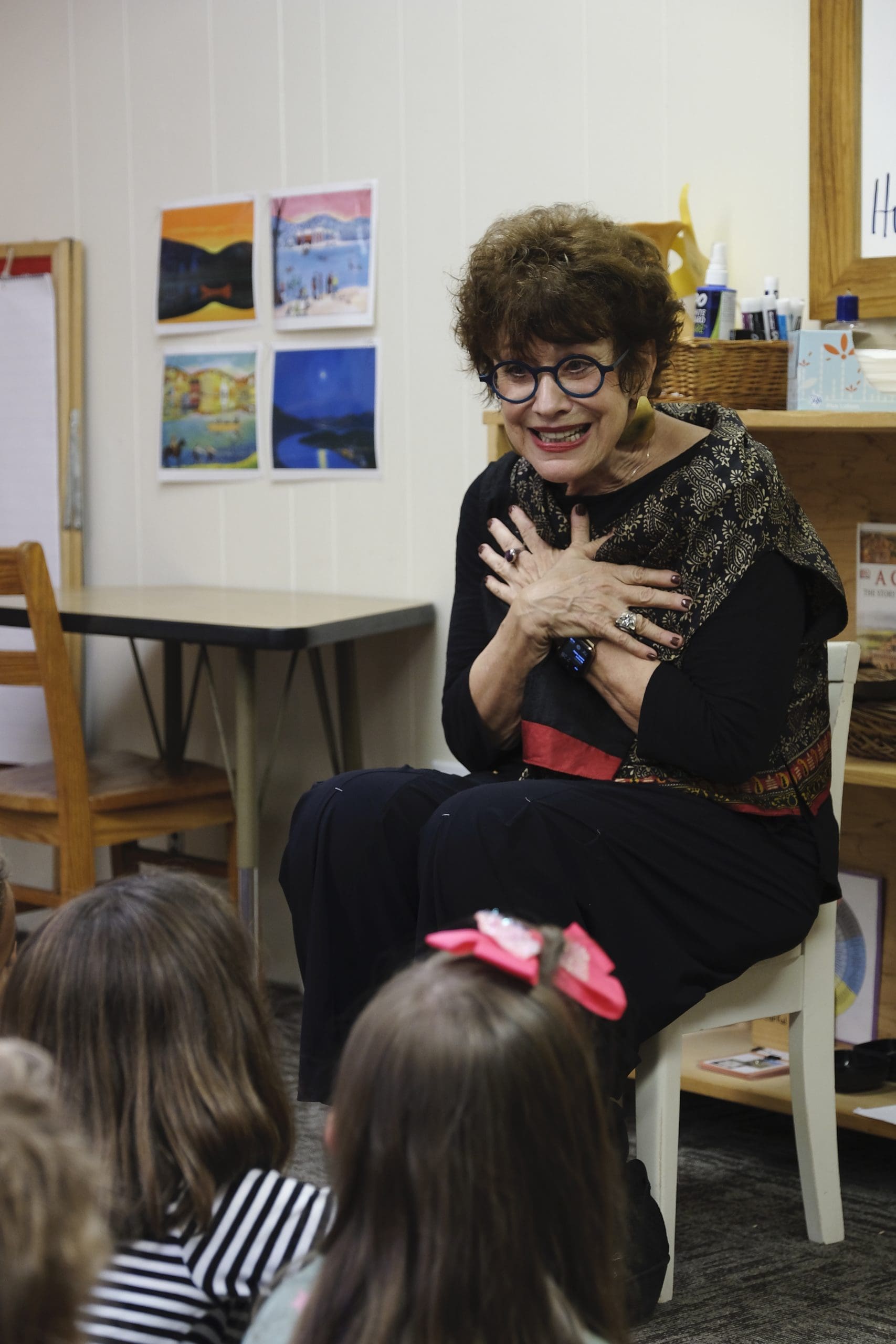 As the lead in the Alaska Methodist University production of Thornton Wilder's 'Our Town,' I was in rehearsal when our director called me out repeatedly, saying I was failing to relate to my stage father in an authentic way. Much to my surprise, I finally broke down and shouted,
"How can I relate to a stage father if I don't know what it's like to relate to a real father?"
My director sent the rest of the cast away and listened carefully to the story that suddenly poured out of me: a story of childhood pain and struggle. After years of emotional abuse in a single-parent home, I had learned to put others' needs before my own – and to achieve success no matter what. 
I was a student leader, community volunteer, and a delegate to an international conference at age 14, and I was crowned Miss Anchorage and first runner-up to Miss Alaska at age 17 in spite of the chaos that raged behind closed doors. I told my director that I was afraid if you stripped my mask away, there would be nothing underneath. A black hole.
This is what he told me:
"The person behind the perfectly orchestrated facade is the person I cast in this role. Your vulnerable, authentic self. That is the person I want to come forth on the stage."
The show came alive that day, and so did I. I also learned lessons that would shape my life. That owning your own story allows you to break through to the success you crave – whether on a stage, at a podium, or in a boardroom. That authenticity is the key to impact. And that there's no shortcut to effective storytelling: it has to come from deep listening and artisanal, individual attention.
Today, I always provide the space in my work – be it 1:1 coaching, a tailored workshop, or keynote speaking – for authenticity to show up. Before I ever take the stage or begin a session, I have only one goal: to show up authentically, to be real, to be truthful, to speak from the heart. And to allow others to do the same.  I create safe, sacred spaces where my clients and their unique voices can be heard and affirmed. For their truths to be spoken without fear of retribution. For their contributions to be validated so they can share them with others. Just like they were for me, so many years ago.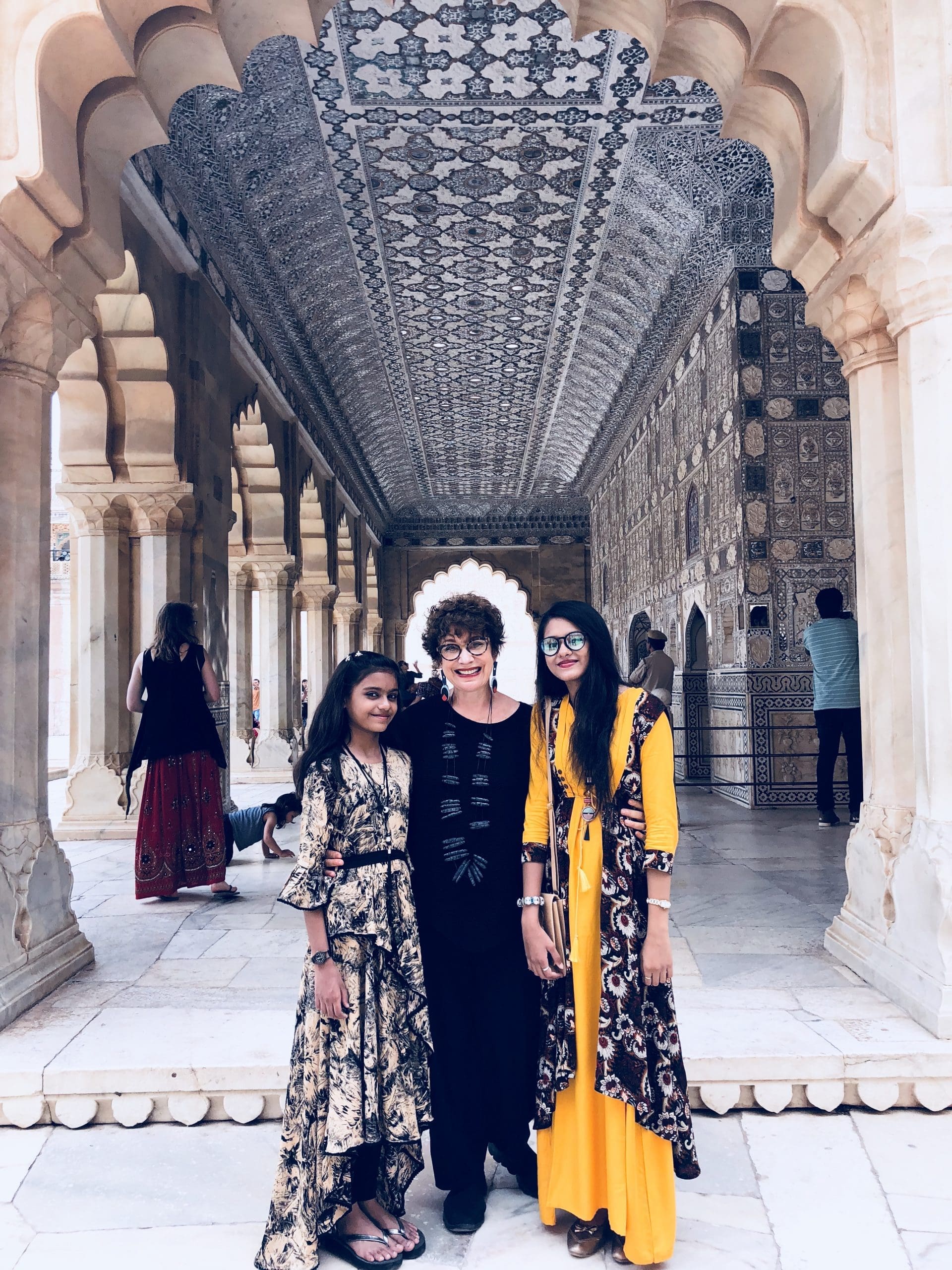 SO WHERE DID THAT EPIPHANY LEAD ME?
My passion for storytelling has been the driving force in my life. It even led me to leave a job as a university development director over 38 years ago to take the plunge into life as an entrepreneur, becoming a professional storyteller long before such a career was widely recognized. Story by story, country by country, my journey as a storyteller took me to elementary-school classrooms and children's hospitals, boardrooms and conference halls, fundraising galas and Soviet television. That's right: I told U.S. children's stories to 50 million viewers and promoted intercultural understanding near the end of the Cold War, thus earning the nickname "Russia's American Fairy Godmother." I took my approach to artisanal storytelling as a tool for peace to countries including Uganda, Iraq and Costa Rica, and founded Storytell International, a nonprofit organization committed to building bridges of peace and unity between nations..
Today, I share my unique approach to storytelling with clients in corporate, nonprofit and educational settings around the world. A consultant and strategic communications partner to The Boeing Company for more than 20 years, I co-designed the Boeing IT Leadership Development Program and was a major contributor to the Boeing IT Technical Leadership Institute. I have provided Story by Design leadership development workshops, executive coaching and delivered conference keynotes on the power of story to over 10,000 executives, managers, and professionals around the world. In addition to The Boeing Company, my corporate clients have included Western Union LAROC–Costa Rica, Disney Development Corporation, and many others. I help leaders from diverse sectors and backgrounds connect with the stories that will help them take their careers to the next level.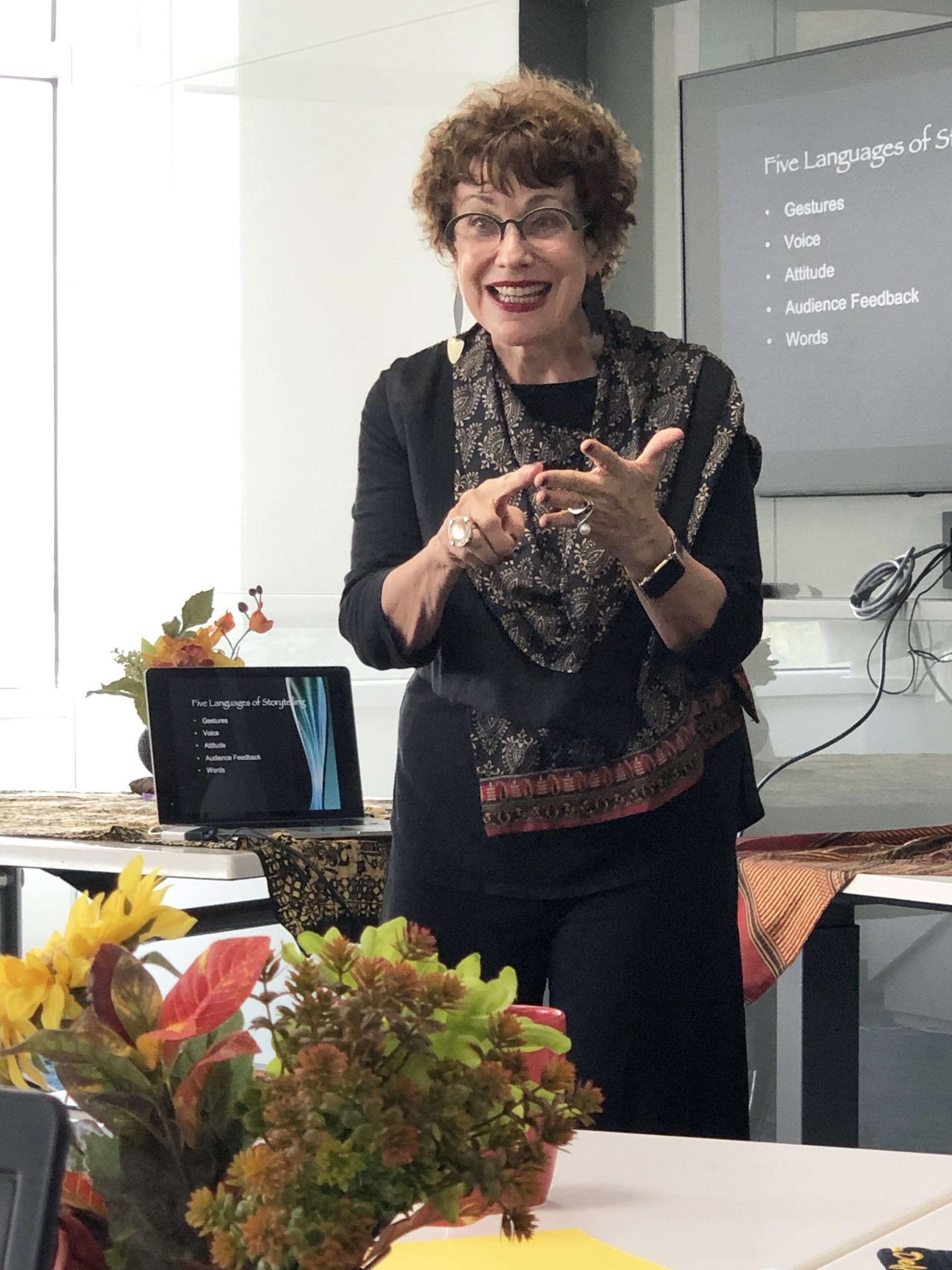 • Founder, Young Storytellers for Peace. US/USSR Exchange
• Founder, Storytell International
• Founder, Storytelling Residency Program at Seattle Children's Hospital
• Founder, Tell Me a Story Residency Program, Sponsored by Alascom (Alaska Communications Inc.)
• Honored: Rotary International Paul Harris Fellow
• Parents' Choice Award Winner for "Tales from Mother Russia by Michale Gabriel"
• Producer, "Word Dreams: Stories that Inspire by Michale Gabriel"
• Recipient, Loleta Fyan Award for Creative Service for Children, Michigan Library Association
• Honored in a national newspaper ad campaign as a Calvin College alumna
• Miss Fur Rendezvous/Miss Anchorage.
• 1st Runner-up to Miss Alaska
• Contributing Author, Chicken Soup to Inspire the Body and Soul
• "Using Children's Literature, Storytelling, Writing, Drama and Art to Enhance Your
Classroom Program (Grades K-6)," Resource Handbook, Bureau of Education &Research
• "I Want to Tell You a Story" in The Healing Heart: Storytelling to Encourage Caring and Healthy Families New Society Publishers
• Learning & Growing Through Stories" (article), Johns Hopkins University School of Education, New Horizons for Learning
• "Young Storytellers in Russia", PBS award-winning documentary
• Russian-produced series: Michale Gabriel, Storyteller, Gosteleradio: English for You program reaching 50 million viewers
• NBC Nightly News
• Christian Science Monitor
• AP Wires, Young Pioneers magazine and over 40 US Newspapers
 • Amigos of Costa Rica, a U.S. organization that is the leading fundraising entity for Costa Rican nonprofits: Board Member since 2018
•  Animales de Asis Sanctuario, Costa Rica: Advisory Board, Fundraising chair since 2017
• The Women's Club of Costa Rica: President 2016 – 2017, Board of Directors & Advisory Committee, 2014-2019
"When we listen to a story we are invited to step into the life of another -to see the world with new eyes. It deepens our humanity, and opens the door to transformation."
-Michale Gabriel